GERMENS® ist Gewinner des GERMAN BUSINESS AWARD 2020
Most Extravagant Unisex Clothing Retailer 2020
Die EU ist eine wichtige und aufregende Region, die von Innovation und Kundenorientierung geprägt ist. Unternehmen sind die Vorboten eines größeren globalen Wandels. In dieser Region werden jährlich die innovativsten, kreativsten und außergewöhnlichsten Firmen beobachtet, analysiert und mit dem Business Award prämiert.

Im Jahr 2020 erhielt, neben anderen Firmen auch, die Firma GERMENS® aus Chemnitz diese Auszeichnung. In der Rubrik " Extravagantester Unisex Bekleidungshändler 2020" wurden nicht nur die auserwählten Materialien, der aufwendige Fertigungsprozess sondern auch die Nachhaltigkeit prämiert.

Der in der Oberlausitz gewebte edle Damast wird mit Farben aus der Region in Frankenberg nach Entwürfen von Künstlern aus der ganzen Welt bedruckt. So entstehen einzigartige, farbenfrohe Kleidungsstücke für Damen und Herren. Diese können im Store in Chemnitz-Rabenstein, im Store in Rüdesheim am Rhein oder online erworben werden. Für diese Innovation in der Bekleidungsherstellung wurden die Macher der Firma GERMENS® mit dem German Business Award 2020 ausgezeichnet. Für Chemnitz, die schon mehrere Jahrzehnte als sächsisches Manchester galt, ist das Innovationspotential vieler ansässiger Unternehmen ein wichtiger Schritt auf dem Weg zur europäischen Kulturhauptstadt 2025.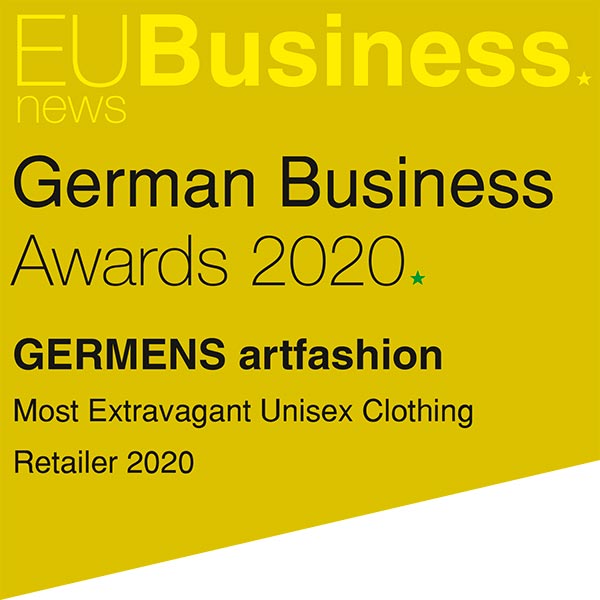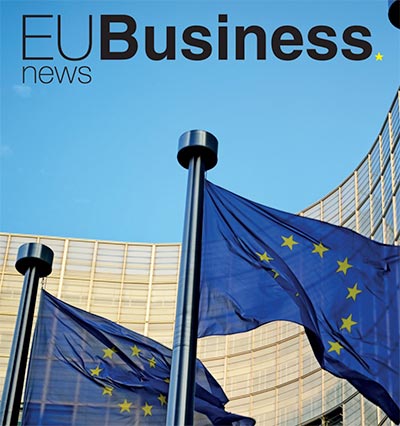 Stylish Shirts Secure Success
When looking for that perfect fashion accessory, it's easy to miss the obvious. The humble shirt can be made thoroughly unique, defining your style to the world at large. In order to understand the possibilities a little more, we take a dive into the work of GERMENS® ARTFASHION, named Most Extravagant Unisex Clothing Retailer 2020 in the German Business Awards.

It's easy easy to underestimate the power of a shirt, and the shirts from GERMENS® are very powerful indeed. This German fashion house works on an international scale, drawing on artists from around the world to design their signature pieces. The result is designs that are truly astonishing and stand out from the crowd.

GERMENS® shirts embody the best of color and extravagance. Each design is limited to a run of 99 pieces, and so finding the one that encapsulates you is provides a unique opportunity. The exclusivity of each pieces runs through the fabric of the company, with each shirt produced especially to order, and to precise sizing.

Only the finest Egyptian cotton is used, carefully and lovingly woven into fine jacquard fabrics according to ancient textile tradition. Then, thanks to state-of-the-art technology, the designs can be digitally printed and refined to the highest standards. When the jacquard fabrics is complete, the most talented seamstresses cut and sew the shirts together with the highest precision.

For the customer, GERMENS® doesn't simply stop at producing a top-quality shirt - the team want to make sure that it fits their customer's perfectly. For those who live in Germany, there is a free try-on service. Looking for the size that a customer usually wears, the team develop a design that is not just a dressing size beneath or on top, but is one that fits the customer perfectly. Customers from other countries can also find the optimal solution if they get in contact with the team directly. The try on service is truly invaluable, making an enormous difference to everyone involved.

Because GERMENS® operates to such an incredibly high standard, they have become standouts in the industry. To many, the production process might seem complex, but the results truly speak for themselves. Owners of a GERMENS® shirt are safe in the knowledge that they don't just own another item of clothing, but a unique identity and statement that helps to define yourself to others.

Company: GERMENS® artfashion
Contact: René Koenig
Email: info@germens.shop
Stilvolle Shirts sichern den Erfolg
Wenn Sie nach dem perfekten Modeaccessoire suchen, ist es leicht, das offensichtliche zu übersehen. Das besondere Hemd kann durch und durch einzigartig gemacht werden und definiert Ihren Stil für die ganze Welt. Um die Möglichkeiten ein wenig besser zu verstehen, tauchen wir in die Arbeit von GERMENS® ARTFASHION ein, das bei den German Business Awards als extravagantester Unisex-Bekleidungshändler 2020 ausgezeichnet wurde.

Es ist leicht, die Kraft eines Hemdes zu unterschätzen, und die Hemden von GERMENS® sind in der Tat sehr kraftvoll. Dieses deutsche Modehaus arbeitet international und zieht Künstler aus der ganzen Welt heran, um ihre charakteristischen Stücke zu entwerfen. Das Ergebnis sind Designs, die wirklich erstaunlich sind und sich von der Masse abheben.

GERMENS® Hemden verkörpern das Beste aus Farbe und Extravaganz. Jedes Design ist auf eine Auflage von 99 Teilen beschränkt. Daher ist es eine einzigartige Gelegenheit, das zu finden. Die Exklusivität jedes einzelnen Stücks zieht sich durch den Stoff, wobei jedes Hemd speziell auf Bestellung und mit präziser Größe hergestellt wird.

Es wird nur feinste ägyptische Baumwolle verwendet, die nach alter Textiltradition sorgfältig und liebevoll zu feinen Jacquardstoffen gewebt wird. Dank modernster Technologie können die Designs dann digital gedruckt und nach höchsten Standards verfeinert werden. Wenn die Jacquard-Stoffe fertig sind, schneiden und nähen die talentiertesten Näherinnen die Hemden mit höchster Präzision zusammen.
Für den Kunden hört GERMENS® nicht nur bei der Herstellung eines hochwertigen Shirts auf - das Team möchte sicherstellen, dass es perfekt zum Kunden passt. Für diejenigen, die in Deutschland leben, gibt es einen kostenlosen Anprobe-Service. Hier kann vor der eigentlichen Bestellung aus mehreren Größen die passende ausgewählt werden. Kunden aus anderen Ländern können auch die optimale Lösung finden, wenn sie direkt mit dem Team in Kontakt treten. Der Anprobe-Service ist wirklich von unschätzbarem Wert und macht für alle Beteiligten einen enormen Unterschied.