---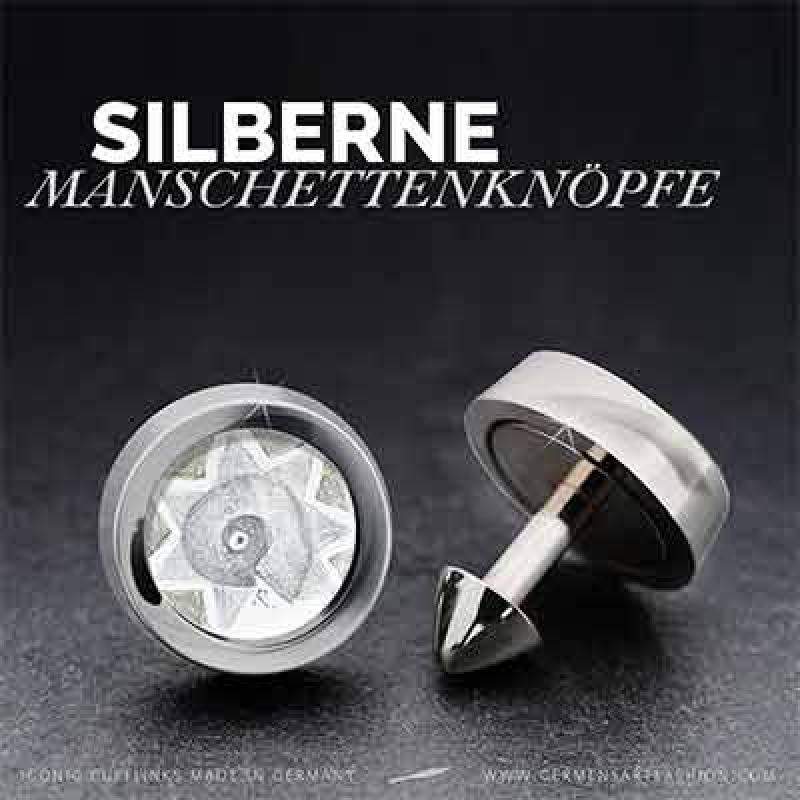 Silver polished cufflinks with interesting inlays
Cufflinks are currently experiencing a revival trend and are becoming increasingly popular. They are a sign of individual elegance and the perfect way to enhance a shirt in a personal way. We offer silver polished cuff buttons for an authentic masculine, stylish look. These small but special accessories help you to underline your self-confident and successful appearance individually. The inlays are in part, hand-crafted single pieces which are produced in small numbers with artist's drawings specially made for these accessories. In addition to the artists motifs, a number of thematically sorted motifs are offered. Browse through our attractive selection and find the right detail for a memorable overall look at GERMENS.
Handmade cuff buttons in limited editions
A trademark of the GERMENS cufflinks is the exquisite quality, which guarantees a high durability of the buttons. The GERMENS cufflinks, which are handmade in Germany in small series, convince with selected materials and a masterly workmanship. They are made of brass, coated with silver-polished surface and are supplied in pairs in a very high-quality and noble case.
The cuff buttons are used in shirts with a double cuff and hold them together reliably. Stand out from the crowd and look forward to cufflinks with extravagant designs. You can easily buy the Cuff buttons developed by GERMENS online, or you can look at the cuff buttons in the new  GERMENS Store & Lounge.