---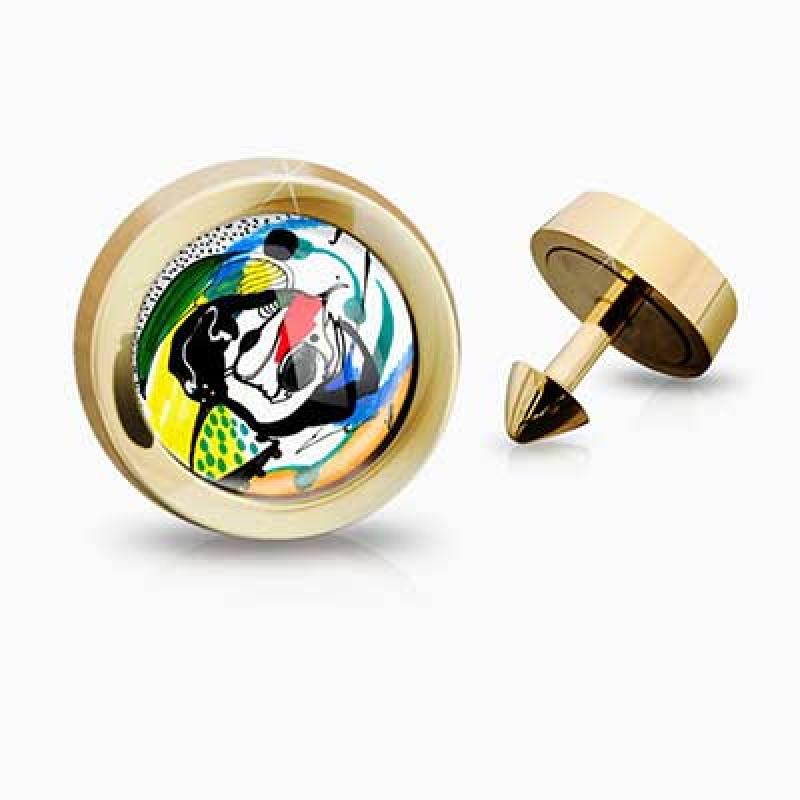 Extravagant shirt jewelery Made in Germany
The very exclusive cufflinks are produced in Germany in small numbers by hand. The inlays are hand-crafted with artistic unique designs and motifs in very small numbers. Creation of artistic drawings specially made for these accessories to provide extravangant style.
With our unusual and modern cufflinks in unique designs, we release cuff buttons from their formal existence that enhances your personality. Let yourself be fascinated by the small, but particular works of art which ensure a stylish appearance. The men's accessoires are inserted through the buttonhole and hold the double cuff together very well. With all the cufflinks from GERMENS, you can rely on high-quality workmanship and the use of the best materials because we see quality as an expression of passion. Made of brass, the cufflinks are available in silver and gold polished finish and are supplied in pairs in a high-quality case. You can order the cuff buttons developed by GERMENS here at the Onlineshop or look at and buy them at the new
GERMENS Store & Lounge
.
Exclusive cufflinks with a variety of motifs
GERMENS stands for originality and quality at the highest level. Every single product from our range reflects its peculiarity. The cuff buttons also fascinate with a distinctive modern design with best workmanship. We make this classic jewelery a real highlight, with which you can enhance your shirts effectively. We offer you a wide range of different cufflinks editions so that you can wear the appropriate unique cuff button for every occasion. In each series certain themes are taken up like, motifs of popular sports, Animal series thrills with animal representations, and the Cufflinks of European Union presents very beautiful cufflinks with the flags of the 28 member states and the European flag.