FIRST CLASS, BUT DIFFERENT - GERMENS shirts, blouses and scarves give you personality!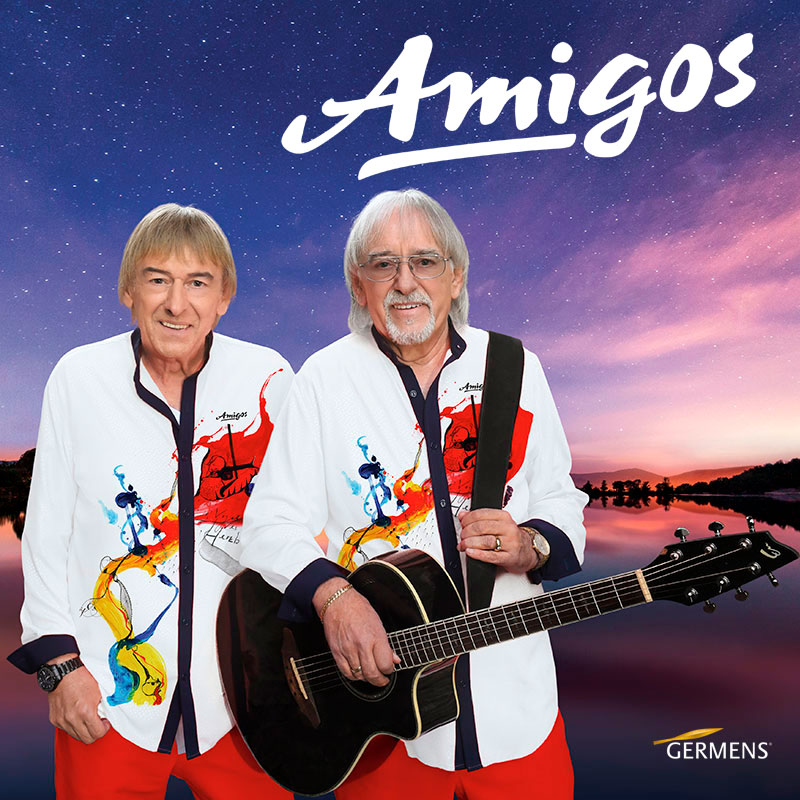 Artists design GERMENS shirts

GERMENS is gaining more and more renowned artists who create a shirt as a wearable art work. Each creative person leaves his/her own handwriting and forms a shirt that suits one´s taste. This is how extraordinary shirts are made, but also art connoisseurs discover more and more that GERMENS-Shirt as a collector?s item.

It is an exciting task for the creative artists to design their own personal shirt, to get involved with the shapes deviating from the square and to be able to wear their creation as a noble, three-dimensional product for quite some time. The GERMENS customer benefits from an ever-growing selection of unique shirts.

The special feature of GERMENS-Shirts is the type of the fabric surfaces. The consistent linkage of art and shirt is a globally unique concept that reinterprets the typical, classic shirt. It is no longer just a fine piece of clothing, but also collectable edition of art with the potential to add value.

We distinguish between artwork (e.g., graphics, painting) and the surface pattern of the garment. Every artist and designer is required to engage in the three-dimensional object "shirt" and to direct creative work to it. This creates exciting new visualizations. The artist participates in the sale.

We invite artists from all over the world, and we are looking forward to the creative exchange.
GERMENS shirts of the month March 2020
Order until March 30, 2020 at a special price.
GERMENS präsentiert Ihnen Hemden,
mit denen Sie einzigartig sind und im Mittelpunkt stehen.
Durch die Zusammenarbeit mit Künstlern weltweit entstehen Hemdendesigns, die ihresgleichen suchen. Auffällig, bunt und extravagant. Jedes dieser Hemden ist dabei auf 99 Stück limitiert und somit exklusiv.

Die Produktion von GERMENS Hemden findet nur auf Bestellung und zu 90% in Deutschland statt. GERMENS verwendet dafür ausschließlich feinste ägyptische Baumwolle, die nach alter Textiltradition zu edlen Jaquardstoffen verwebt wird, bevor sie nach neuesten Technologiestandards digital bedruckt und veredelt wird. Im letzten Produktionsschritt werden die Jaquardstoffe in einer kleinen Manufaktur zugeschnitten und in höchster Präzision zusammengenäht. Dank dieses aufwendigen und weltweit einzigartigen Produktionsverfahrens erreicht GERMENS höchste Qualitätsstandards und setzt neue Maßstäbe in der Definition von Hemden.

GERMENS Hemden sind eine Art zweite Haut, eine Identität und ein Statement, welches Sie begleitet.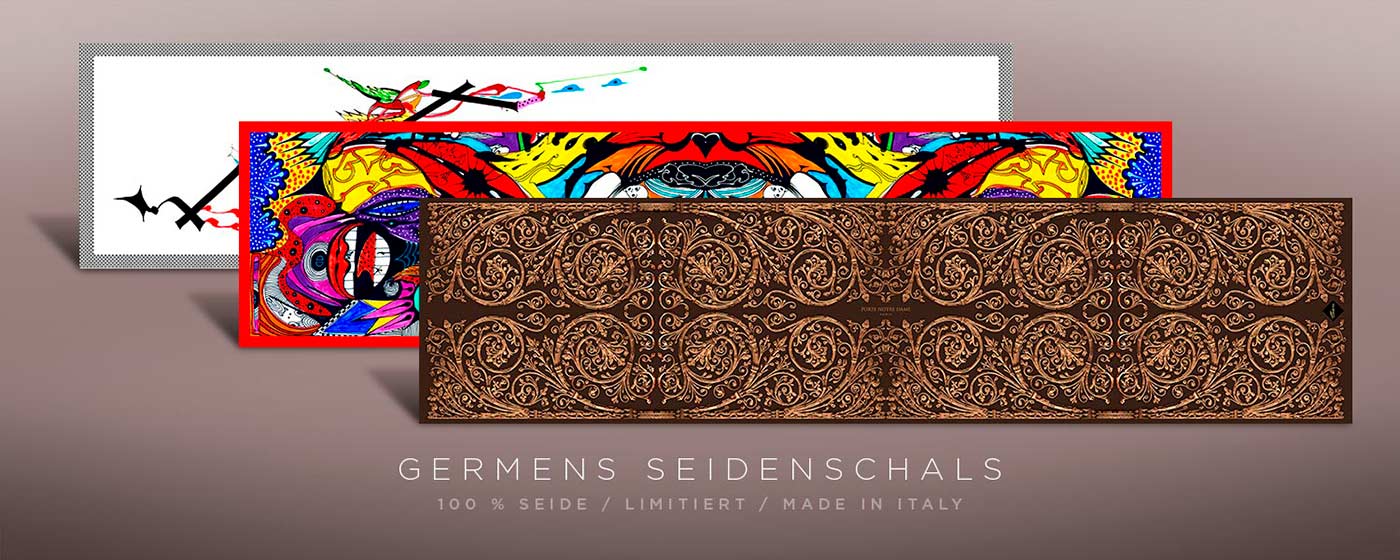 F I R S T     C L A S S,     B U T     D I F F E R E N T